Offering Value As A Video Producer During A Pandemic
The current health crisis has proved to be the largest cataclysmic event in the majority of the global population's lifetime. Hunger, medical inadequacies and unemployment are very real problems all over the world. Here in the United States, unemployment models project we could potentially be looking at 40% unemployment when this is all said and done. That means this pandemic could cause almost double the amount of job loss seen in the great depression. The video production industry has been impacted by this like so many others and millions of video professionals of all stripes are currently out of work.
As a northern New Jersey based production company, New Cape Pictures is in no different a situation than any other production company. Common practices like renting out locations, shooting in close proximity to other people, working with children on set and dozens of other variables are in limbo right now. Luckily for us and for our clients, we are able to deliver content in alternative ways that will prove invaluable for our clients well into future.
For one, we are still able to shoot things the traditional way even during the crisis. By scaling back and shooting with a bare essential skeleton crew, we would still be able to achieve high quality video and sound while still adhering to social distancing practices. It may take a few extra steps than usual around the set to accomplish but nevertheless, it is doable. Masks, disinfectants, hand sanitizers and thermometers will be readily available on any production during the duration of this crisis. We also have access to our studio locations where we do not have to venture out to public or private locations like homes or businesses. Talent will remain in their masks until it is time to shoot where cast and crew will be separated by the appropriate amount of distance.
Animation and motion graphics is another element to our business that we have always offered. With the current climate being what it is, now is the time to be exploring this approach. You can convey any message you can dream of within this format and best of all it can be produced safely from our home studios. We can also include voice overs, music and lower third captioning for social media purposes. Check out a brief highlight reel of our animation and graphical work here - https://vimeo.com/292810787
Last but not least, there is online video marketing. Whether it's Zoom or a dozen other digital platforms, countless business owners are now taking their business virtual. Since customers can no longer go to them, these business owners have taken it upon themselves to flip the table and allow access to their business virtually. Even before the pandemic, New Cape Pictures embraced a massive shift in it's business model by opening up digital advertising channel setup and management. Strong video is crucial for any marketing campaign however knowing how to distribute that video content effectively is just as important if not more important than the video content itself. We now combine what we have always done well - video production, with this new approach involving the campaign setup and ongoing management. We produce the commercial for our client's business and then build out the entire sales funnel from start to finish. Once complete we measure key benchmark metrics that determine the best way to drive a strong return on investment relative to the ad spend within the shortest timetable.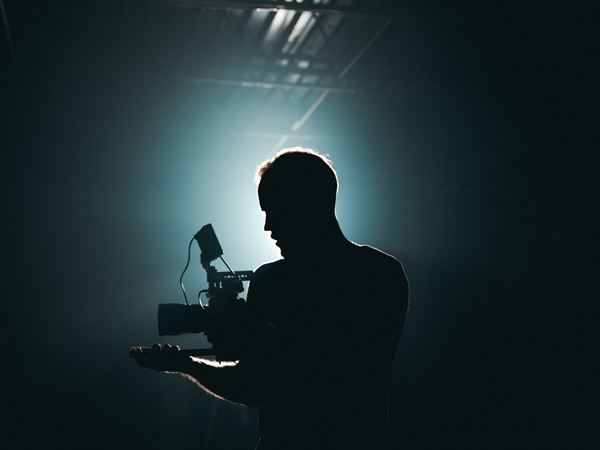 Even if a client or prospect is interested in moving forward but hesitant about a legitimate production right now, technology has allowed us all to do things we could only dream of even 10 years ago. While it is not ideal in terms of production quality and narrative, a simple video shot by a business owner on his or her phone and sent to us for editing could still be massively beneficial to creating a viable online sales funnel. No matter how you splice it, you simply MUST have video included on your landing page in this day and age. Video is the most important piece of the marketing puzzle so regardless of how we achieve it for our clients, we will make sure we optimize and iterate whatever we have to work with while the pandemic keeps us down. Times are tough and it will continue this way for a while. However that does not mean business has to come to a stand still as a video creator, at least not for New Cape Pictures.
About the author
Gregory Standal is the founder of New Cape Pictures, a production company specializing in branded commercials, direct response, corporate videos, digital media and more. His expertise includes writing, producing, directing and editing immersive content for businesses and brands all over the world.
---
---